Informatie over de ondertitel Wolf Warrior II (2017)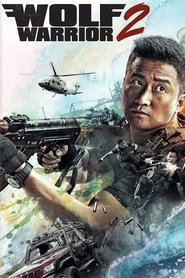 Wolf Warrior II (2017) - ondertitel
Sequel to the Action-hit Movie "Wolf Warrior" (2015) China's deadliest special forces operative settles into a quiet life on the sea. When sadistic mercenaries begin targeting nearby civilians, he must leave his newfound peace behind and return to his duties as a soldier and protector.
7
Er zijn nog geen reacties.
Je moet ingelogd zijn om een reactie te kunnen plaatsen. Je kunt hier inloggen. Je kunt je hier registreren.