Informatie over de ondertitel Wild beasts - Belve feroci (1984)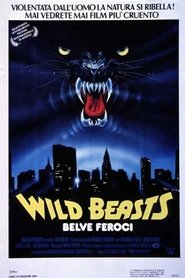 Wild beasts - Belve feroci (1984) - ondertitel
PCP is unexplainably released into the Frankfurt water supply and sends the zoo inhabitants crazy. One evening after a malfunction of zoo security the gonzo critters rampage through the city eating and killing whatever they fancy, wreaking a night of bloody terror. It's up to regular Italian-trash whipping girl Lorraine De Selle and obnoxious Super Mario lookalike zookeeper John Aldrich to sort it out.
5.7
Er zijn nog geen reacties.
Je moet ingelogd zijn om een reactie te kunnen plaatsen. Je kunt hier inloggen. Je kunt je hier registreren.