Informatie over de ondertitel Warrior - TV serie (2019)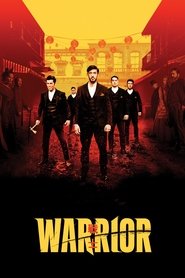 Warrior - TV serie (2019) - ondertitel
A gritty, action-packed crime drama set during the brutal Tong Wars of San Francisco's Chinatown in the second half of the 19th century. The series follows Ah Sahm, a martial arts prodigy who immigrates from China to San Francisco under mysterious circumstances, and becomes a hatchet man for one of Chinatown's most powerful tongs.
Er zijn nog geen reacties.
Je moet ingelogd zijn om een reactie te kunnen plaatsen. Je kunt hier inloggen. Je kunt je hier registreren.