Informatie over de ondertitel The Nut Job 2: Nutty by Nature (2017)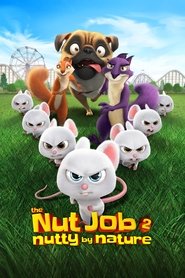 The Nut Job 2: Nutty by Nature (2017) - ondertitel
When the evil mayor of Oakton decides to bulldoze Liberty Park and build a dangerous amusement park in its place, Surly Squirrel and his ragtag group of animal friends need to band together to save their home, defeat the mayor, and take back the park.
6.7
Er zijn nog geen reacties.
Je moet ingelogd zijn om een reactie te kunnen plaatsen. Je kunt hier inloggen. Je kunt je hier registreren.