Informatie over de ondertitel The Fog of War: Eleven Lessons from the Life of Robert S. McNamara (2003)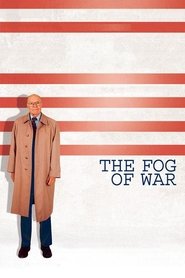 The Fog of War: Eleven Lessons from the Life of Robert S. McNamara (2003) - ondertitel
Using archival footage, United States Cabinet conversation recordings, and an interview of the eighty-five-year-old Robert McNamara, 'The Fog of War' depicts his life, from working as a WWII Whiz Kid military officer, to being the Ford Motor Company's president, to managing the American Vietnam War, as defense secretary for presidents Kennedy and Johnson.
7.6
Er zijn nog geen reacties.
Je moet ingelogd zijn om een reactie te kunnen plaatsen. Je kunt hier inloggen. Je kunt je hier registreren.