Informatie over de ondertitel The Deuce - TV serie (2017)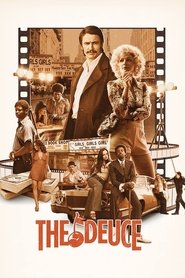 The Deuce - TV serie (2017) - ondertitel
The story of the legalization and subsequent rise of the porn industry in New York's Times Square from the early '70s through the mid '80s, exploring the rough-and-tumble world that existed there until the rise of HIV, the violence of the cocaine epidemic and the renewed real estate market ended the bawdy turbulence of the area.
Er zijn nog geen reacties.
Je moet ingelogd zijn om een reactie te kunnen plaatsen. Je kunt hier inloggen. Je kunt je hier registreren.