Informatie over de ondertitel The Babysitter (2016)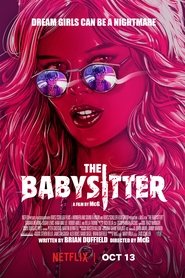 The Babysitter (2016) - ondertitel
Cole is madly in love with his babysitter Bee. She's hot, funny, and popular. One night, in a moment of defiance, Cole secretly stays up his bedtime to discover she's actually a cold-blooded killer who's in league with the Devil. He now must spend his night evading Bee's band of killers who will stop at nothing to prevent Cole from spilling their dark secret. It's up to Cole to survive the night (and blow up a few people along the way).
Er zijn nog geen reacties.
Je moet ingelogd zijn om een reactie te kunnen plaatsen. Je kunt hier inloggen. Je kunt je hier registreren.
No subtitles found for this movie or series. Try again later.