Informatie over de ondertitel Sweet Country (2017)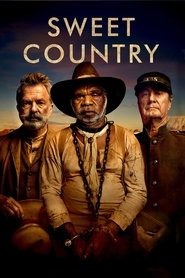 Sweet Country (2017) - ondertitel
It's 1929 on the vast, desert-like, Eastern Arrernte Nation lands that are now known as the Central Australian outback. Sam Kelly, a middle-aged Aboriginal man, works the land of a kind preacher, Fred Smith. After an ill-tempered bully arrives in town and Kelly kills him in self-defence, he and his wife go on the run as a posse gathers to hunt him down.
7.4
Er zijn nog geen reacties.
Je moet ingelogd zijn om een reactie te kunnen plaatsen. Je kunt hier inloggen. Je kunt je hier registreren.