Informatie over de ondertitel Stargate Origins - TV serie (2018)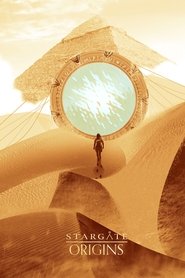 Stargate Origins - TV serie (2018) - ondertitel
Follow Catherine Langford, the young woman who witnessed her father uncover the Stargate in Giza in 1928, as she embarks on an unexpected adventure to unlock the mystery of what lies beyond the Stargate in order to save Earth from unimaginable darkness.
Er zijn nog geen reacties.
Je moet ingelogd zijn om een reactie te kunnen plaatsen. Je kunt hier inloggen. Je kunt je hier registreren.