Informatie over de ondertitel Sorry to Bother You (2018)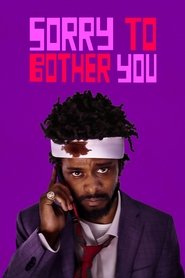 Sorry to Bother You (2018) - ondertitel
Een zwarte telemarketeer met weinig gevoel van eigenwaarde ontdekt een magische sleutel tot zakelijk succes. Hij brengt zichzelf naar de bovenste regionen van de hiërarchie, net op het moment dat zijn collega's zich verzetten tegen onrechtvaardige arbeidsomstandigheden. Wanneer hij het macabere geheim van zijn bedrijfsleiders blootlegt, moet hij beslissen of hij wil opstaan of zich wil uitkopen.
7
Er zijn nog geen reacties.
Je moet ingelogd zijn om een reactie te kunnen plaatsen. Je kunt hier inloggen. Je kunt je hier registreren.