Informatie over de ondertitel Reprisal (2018)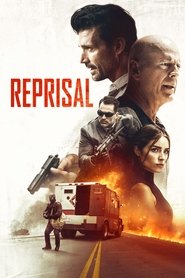 Reprisal (2018) - ondertitel
Jacob, a bank manager haunted by a violent heist that took the life of a coworker, teams up with his ex-cop neighbor, James, to bring down the assailant. While the two men work together to figure out the thief's next move, Gabriel, the highly-trained criminal, is one step ahead. When Gabriel kidnaps Jacob's wife and daughter, Jacob barrels down a path of bloodshed that initiates an explosive counterattack and brings all three men to the breaking point.
Er zijn nog geen reacties.
Je moet ingelogd zijn om een reactie te kunnen plaatsen. Je kunt hier inloggen. Je kunt je hier registreren.