Informatie over de ondertitel Reparer les vivants (2016)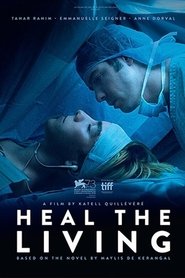 Reparer les vivants (2016) - ondertitel
It all starts at daybreak, three young surfers on the raging seas. A few hours later, on the way home, an accident occurs. Now entirely hooked up to life-support in a hospital in Le Havre, Simon's existence is little more than an illusion. Meanwhile, in Paris, a woman awaits the organ transplant that will give her a new lease on life.
6.5
Er zijn nog geen reacties.
Je moet ingelogd zijn om een reactie te kunnen plaatsen. Je kunt hier inloggen. Je kunt je hier registreren.
No subtitles found for this movie or series. Try again later.