Informatie over de ondertitel Phantom Thread (2017)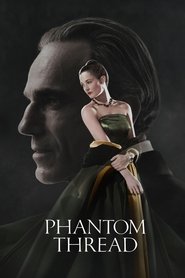 Phantom Thread (2017) - ondertitel
In the glamour of 1950s post-war London, renowned dressmaker Reynolds Woodcock and his sister Cyril are at the center of British fashion. Women come and go through Woodcock's life, providing the confirmed bachelor with inspiration and companionship, until he comes across a young, strong-willed woman, Alma, who soon becomes a fixture in his life as his muse and lover. Once controlled and planned, he finds his carefully tailored life disrupted by love.
7.2
Er zijn nog geen reacties.
Je moet ingelogd zijn om een reactie te kunnen plaatsen. Je kunt hier inloggen. Je kunt je hier registreren.