Informatie over de ondertitel Mayhem (2017)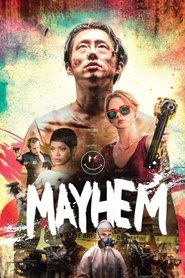 Mayhem (2017) - ondertitel
A dangerous virus is discovered in a corporate law building, the very same firm that recently cleared an infected man on murder charges. When a quarantine is issued and the building goes on lock-down, all hell breaks loose inside. A disgruntled employee and an irate client must fight and even kill their way to the top to "have a word" with the corrupt executives who wronged them before time runs out.
6.7
Er zijn nog geen reacties.
Je moet ingelogd zijn om een reactie te kunnen plaatsen. Je kunt hier inloggen. Je kunt je hier registreren.