Informatie over de ondertitel Last Flag Flying (2017)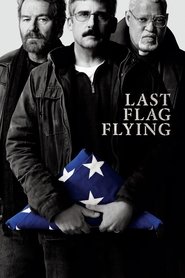 Last Flag Flying (2017) - ondertitel
Thirty years after serving together in the Vietnam War, Larry "Doc" Shepherd, Sal Nealon and the Rev. Richard Mueller reunite for a different type of mission: to bury Doc's son, a young Marine killed in Iraq. Forgoing burial at Arlington National Cemetery, Doc and his old buddies take the casket on a bittersweet trip up the coast to New Hampshire. Along the way, the three men find themselves reminiscing and coming to terms with the shared memories of a war that continues to shape their lives.
6.9
Er zijn nog geen reacties.
Je moet ingelogd zijn om een reactie te kunnen plaatsen. Je kunt hier inloggen. Je kunt je hier registreren.