Informatie over de ondertitel Kill'em All (2017)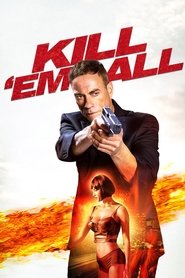 Kill'em All (2017) - ondertitel
After a massive shootout, a mysterious stranger (Van Damme) arrives at a local hospital on the brink of death. Then, a foreign gang brazenly comes to the hospital to hunt him down. His nurse, the sole surviving witness to the follow-up shootout, must face an FBI interrogation that unlocks a plot of international intrigue and revenge. With enough twists and turns, KILL'EM ALL will keep you guessing until the final bullet is fired.
Er zijn nog geen reacties.
Je moet ingelogd zijn om een reactie te kunnen plaatsen. Je kunt hier inloggen. Je kunt je hier registreren.