Informatie over de ondertitel Jurassic World: Fallen Kingdom (2018)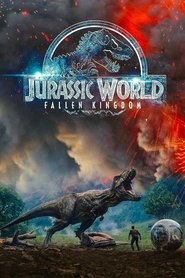 Jurassic World: Fallen Kingdom (2018) - ondertitel
Several years after the demise of Jurassic World, a volcanic eruption threatens the remaining dinosaurs on the island of Isla Nublar. Claire Dearing, the former park manager and founder of the Dinosaur Protection Group, recruits Owen Grady to help prevent the extinction of the dinosaurs once again.
6.6
Er zijn nog geen reacties.
Je moet ingelogd zijn om een reactie te kunnen plaatsen. Je kunt hier inloggen. Je kunt je hier registreren.