Informatie over de ondertitel How to Train Your Dragon Homecoming (2019)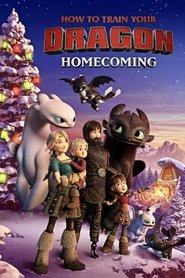 How to Train Your Dragon Homecoming (2019) - ondertitel
It's been ten years since the dragons moved to the Hidden World, and even though Toothless doesn't live in New Berk anymore, Hiccup continues the holiday traditions he once shared with his best friend. But the Vikings of New Berk were beginning to forget about their friendship with dragons. Hiccup, Astrid, and Gobber know just what to do to keep the dragons in the villagers' hearts. And across the sea, the dragons have a plan of their own...
9
Er zijn nog geen reacties.
Je moet ingelogd zijn om een reactie te kunnen plaatsen. Je kunt hier inloggen. Je kunt je hier registreren.