Informatie over de ondertitel Escape Plan 2: Hades (2018)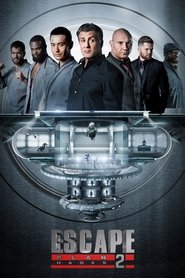 Escape Plan 2: Hades (2018) - ondertitel
Ray Breslin manages an elite team of security specialists trained in the art of breaking people out of the world's most impenetrable prisons. When his most trusted operative, Shu Ren, is kidnapped and disappears inside the most elaborate prison ever built, entirely computerized and constantly changing shape, Ray must track him down with the help of some of his former friends.
Er zijn nog geen reacties.
Je moet ingelogd zijn om een reactie te kunnen plaatsen. Je kunt hier inloggen. Je kunt je hier registreren.