Informatie over de ondertitel Cold Skin (2017)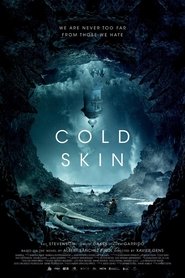 Cold Skin (2017) - ondertitel
On the edge of the Antarctic Circle, in the years after World War I, a steam ship approaches a desolate island far from all shipping lanes. On board is a young man, on his way to assume the lonely post of weather observer, to live in solitude for a year at the end of the world. But on shore he finds no trace of the man whom he has been sent to replace, just a deranged castaway who has witnessed a horror he refuses to name. The rest is forest, a deserted cabin, rocks, silence, and the surrounding sea. And then the night begins to fall...
6.1
Er zijn nog geen reacties.
Je moet ingelogd zijn om een reactie te kunnen plaatsen. Je kunt hier inloggen. Je kunt je hier registreren.