Informatie over de ondertitel Bumping Mics with Jeff Ross & Dave Attell - TV serie (2018)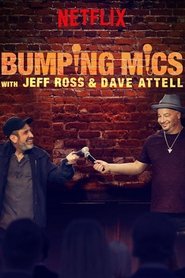 Bumping Mics with Jeff Ross & Dave Attell - TV serie (2018) - ondertitel
Combining the comedic forces of Jeff Ross and Dave Attell, and filmed at New York's Comedy Cellar, the series features zingers, audience roasts, celebrity cameos, and mic bumps.When Jeff Ross and Dave Attell take the stage, no one is safe. With the help of special guests, they're packing a lot of laughs into one epic weekend.
Er zijn nog geen reacties.
Je moet ingelogd zijn om een reactie te kunnen plaatsen. Je kunt hier inloggen. Je kunt je hier registreren.