Informatie over de ondertitel Bloodfight (1989)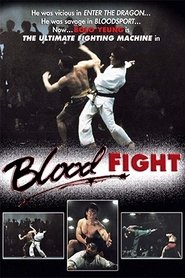 Bloodfight (1989) - ondertitel
Master martial artist Masahiro Kai is a shadow of the champion fighter and trainer he once was. After his protégé was slain in a no-holds-barred, underground fight by the incomparable Chang Lee, Kai slips into a numbing alcohol-induced stupor to try to forget the past.
Er zijn nog geen reacties.
Je moet ingelogd zijn om een reactie te kunnen plaatsen. Je kunt hier inloggen. Je kunt je hier registreren.
No subtitles found for this movie or series. Try again later.