Informatie over de ondertitel Bill Nye Saves the World (2017)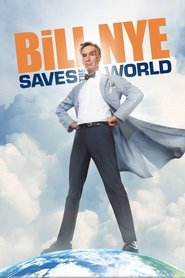 Bill Nye Saves the World (2017) - ondertitel
Bill Nye explores science and its impact on politics, society and pop culture. Each episode tackles a topic from a scientific point of view, dispelling myths, and refuting anti-scientific claims that may be espoused by politicians, religious leaders or titans of industry.
1.9
Er zijn nog geen reacties.
Je moet ingelogd zijn om een reactie te kunnen plaatsen. Je kunt hier inloggen. Je kunt je hier registreren.