Informatie over de ondertitel Alien: Covenant (2017)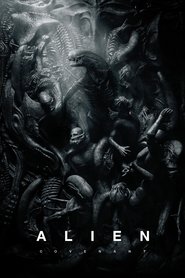 Alien: Covenant (2017) - ondertitel
Bound for a remote planet on the far side of the galaxy, the crew of the colony ship Covenant discovers what they think is an uncharted paradise, but is actually a dark, dangerous world — whose sole inhabitant is the "synthetic" David, survivor of the doomed Prometheus expedition.
6
Er zijn nog geen reacties.
Je moet ingelogd zijn om een reactie te kunnen plaatsen. Je kunt hier inloggen. Je kunt je hier registreren.