Informatie over de ondertitel A Christmas Prince: The Royal Wedding (2018)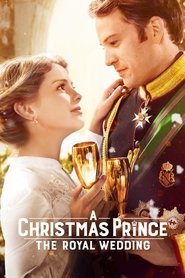 A Christmas Prince: The Royal Wedding (2018) - ondertitel
A year after Amber helped Richard secure the crown. The two are set to tie the knot in a royal Christmas wedding — but their plans are jeopardized when Amber finds herself second-guessing whether or not she's cut out to be queen, and Richard is faced with a political crisis that threatens to tarnish not only the holiday season but the future of the kingdom.
6.7
Er zijn nog geen reacties.
Je moet ingelogd zijn om een reactie te kunnen plaatsen. Je kunt hier inloggen. Je kunt je hier registreren.