Informatie over de ondertitel 6 Days (2017)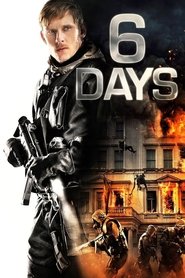 6 Days (2017) - ondertitel
In April 1980, armed gunmen stormed the Iranian Embassy in Princes Gate, London and took all inside hostage. Over the next six days a tense standoff took place, all the while a group of highly trained soldiers from the SAS prepared for a raid the world had never seen the likes of.
5.8
Er zijn nog geen reacties.
Je moet ingelogd zijn om een reactie te kunnen plaatsen. Je kunt hier inloggen. Je kunt je hier registreren.