Informatie over de ondertitel 22 July (2018)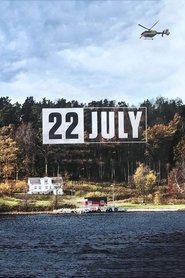 22 July (2018) - ondertitel
In Norway on 22 July 2011, right-wing terrorist Anders Behring Breivik murdered 77 young people attending a Labour Party Youth Camp on Utöya Island outside of Oslo. This three-part story will focus on the survivors of the attacks, the political leadership of Norway, and the lawyers involved.
Er zijn nog geen reacties.
Je moet ingelogd zijn om een reactie te kunnen plaatsen. Je kunt hier inloggen. Je kunt je hier registreren.
No subtitles found for this movie or series. Try again later.