Informatie over de ondertitel 2036 Origin Unknown (2018)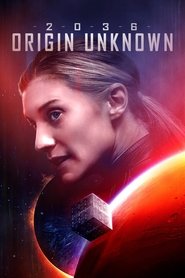 2036 Origin Unknown (2018) - ondertitel
After the first manned mission to Mars ends in a deadly crash, mission controller Mackenzie 'Mack' Wilson assists an artificial intelligence system, A.R.T.I. Their investigation uncovers a mysterious object under the surface of Mars that could change the future of our planet as we know it.
6.9
Er zijn nog geen reacties.
Je moet ingelogd zijn om een reactie te kunnen plaatsen. Je kunt hier inloggen. Je kunt je hier registreren.